>>> Click to Leave a Review <<<
Testimonials:
Peter you are dead on, this is my second reading with you. I have had so much confirmation in these sessions and feel so much better. Accurate. Thank you.
— Another happy client
Cassadaga Florida Psychic Medium Center – Peter's psychic medium sessions are conducted by phone or in Cassadaga Florida,

$35 for fifteen minutes, $60 per half hour, and $100 per hour.

Donations are accepted after your session is completed.
Cassadaga Florida Psychic Medium Center Native American Lodge


The best way to schedule an appointment or for questions, call (407) 417-1679 10:30 AM – 10:00 PM
Listen to Peter on Blog Talk Radio Show Insights

Pastor Peter is a psychic medium living and practicing his God given talents in Cassadaga Florida. He is an ordained Christian minister, medicine man, a member of the Oklevueha Earth Walks  Native American Church, and ordained in the ancient Tibetan Medicine Buddha healing practice.
He is currently available for both group and private psychic sessions in Cassadaga Florida and other locations throughout Central Florida. If you are unable to visit him at one of his locations, you may choose a psychic phone reading.  Pastor Peter specializes in helping clients with his gifts as a psychic medium, medicine man, and healer.  A typical session can consist of a combination of services or a single service.
Psychic – Seeing a possible future, and guiding you to create the future you desire.
Medium – Communicate with the spirits of loved ones who still live on in spirit.
Angelic – Communicating with the angelic realm to help guide you in life.
Past Life Regression – Putting someone in a state of mind to recall past lives.
Healing – Healing of one's soul or body in wellness; medicine man, Christian Healer.
In addition to counseling and psychic readings, Peter offers psychic training and workshops in Orlando, Sanford, and Cassadaga Florida. The training provided is in the area of meditation and the development of psychic, medium and healing skills. Peter shares his teachings based on his own personal experiences and studies in the metaphysical realms. He also offers workshops in orb spirit and paranormal photography. Everyone has psychic abilities, learn how to tap into your own psychic, mystical, and healing potential.  Psychic Training

Cassadaga Florida Psychic Medium Center
Add us to your contacts: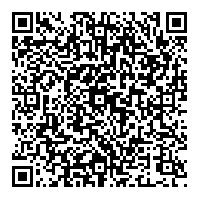 A member of the body mind spirit directory http://www.bodymindspiritdirectory.org